Don't change your plans. Change your delivery company.
With Zoom2u we'll connect you with the closest driver in your local area.
How to set-up

same day delivery for your business?
Delivery shouldn't be a lottery.
Once your driver is enroute you'll receive an SMS to track your driver in real time.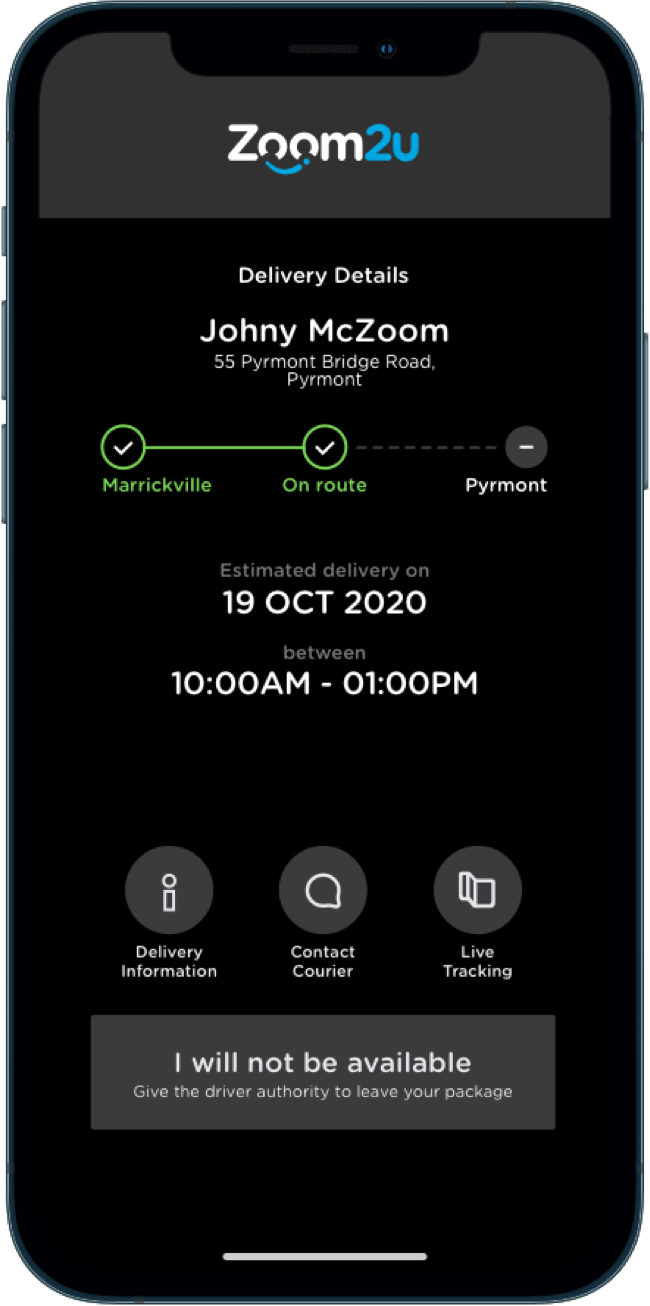 Zoom2u is a
delivery platform
that connects you with a community of couriers across Australia.
All drivers have completed our extensive onboarding process and are vetted, providing you with a great delivery experience.
What customers are saying
What's happening at Zoom2u
Welcome to "What's Shaping the Logistics Landscape in 2023?" – a comprehensive exploration of the dynamic forces and emerging trends that are redefining the logistics industry this year. In an era marked by unprecedented technological advancements, global shifts, and ever-evolving consumer expectations, staying ahead of the curve is paramount for logistics professionals. Join us as…
Read blog post
Welcome to the dynamic realm of E-commerce, where seamless transactions and efficient customer experiences are paramount. In this fast-paced digital landscape, the Art of Perfecting Track Item Notifications stands as a cornerstone in enhancing the journey of online shoppers. As consumers navigate through a vast array of products and platforms, staying informed about their purchases…
Read blog post
In an era of rapid technological advancements, the landscape of package track item tracking is undergoing a revolutionary transformation. "The Future of Package Tracking: Innovations in Track Item Technology" delves into the cutting-edge developments reshaping how we monitor and trace parcels in transit. From integrating artificial intelligence and machine learning to implementing advanced sensor technologies,…
Read blog post